Toronto Police Services Board Approves New Race-Based Data Collection, Analysis and Public Reporting Policy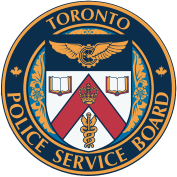 At its meeting of September 19, 2019, the Toronto Police Services Board unanimously approved a new Race-Based Data Collection, Analysis and Public Reporting Policy. This Policy cements the Board's commitment to the elimination of racial bias and the promotion of equity, fairness and non-discriminatory police service delivery in Toronto. As Uppala Chandrasekera, Board Member and ARAP Co-Chair notes, "the approval of this Policy demonstrates the deep commitment of both the Board and the Toronto Police Service to incorporating an anti-racism approach to our policies and procedures."
Following the Ontario Human Rights Commission's report, "A Collective Impact: Interim report on the inquiry into racial profiling and racial discrimination of Black persons by the Toronto Police Service," the Board moved to create a new policy for the mandatory collection of race-based data arising from interactions between members of the public and the Toronto Police Service. The Board referred the development of this important policy to its Anti-Racism Advisory Panel (ARAP).
ARAP, comprising leading voices on anti-racism work in Toronto, including members of the community with lived experience and subject-matter expertise in anti-racism, anti-Black racism, and mental health and addictions, met over many months to consider expert opinions, independent research and a review of international best practices with respect to race-based data collection in policing. ARAP also held a variety of community and police stakeholder consultations in the development of the proposed Policy, posted a draft of the Policy on the Board's website and engaged in a variety of social media platforms to encourage public comment. The Board understood the importance of engaging with experts, community and members of the broader public in the development of this work. Notisha Massaquoi, Co-Chair of ARAP, stated that "the invaluable input we received from the community, stakeholders, and members of the public was instrumental in incorporating a range of key perspectives in this work and we are extremely grateful to all those who participated in helping to shape this important Policy."
This Policy sets a new 'best in class' standard in Canada for the collection, analysis and public reporting of race-based data by a policing organization. Beyond requiring the collection of race-based data, the Policy also calls for comprehensive contextual analysis by an independent expert, transparent public reporting of the data and findings, and the development of action plans to address problematic trends.
The Policy takes a phased approach, beginning with collecting race-based data in Use of Force incidents. The Policy will then expand to a wide range of various other interactions between Service Members and members of the public, including stops, searches, and arrests, among other interactions.
As a result of the Policy being approved today, the Chief will now be required to develop procedure(s) that will ensure that data is collected in a consistent, transparent and meaningful manner by Members of the Service – beginning in January 2020 with Use of Force interactions. Further, the Policy contemplates ongoing reporting by the Chief to the Board concerning the implementation of the Policy as it expands to many other types of interactions.
The Board is very proud of this Policy and what it represents for communities across Toronto. The Policy heralds a critical step forward for the Board, and for the Service. By bringing community voices into the policy development process, we recognize that transparency and accountability are critical in building community trust and engagement between the Toronto Police Service and the communities it serves.