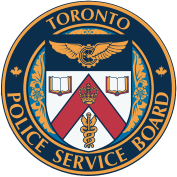 The Toronto Police Services Board (the Board) invites the public to submit feedback on a draft Policy that will govern the way the Toronto Police Service (the Service) can obtain and use new artificial intelligence (AI) technologies. The Board is developing this Policy to create transparency around the Service's use of AI technology, and to ensure that AI technologies are used in a manner that is fair and equitable, without breaching the privacy or other rights of members of the public.

Innovative AI technology promises to streamline, simplify and improve many aspects of modern life, providing efficiencies and cost savings. However, AI technology also carries potential risk to privacy, equality, accountability and fairness, particularly where it may result in discriminatory policing. The draft Policy establishes a risk-based approach to considering new AI technologies for use by the Service. It has been developed with an emphasis on transparency of the use of AI technologies, to ensure that the public can feel secure knowing that these technologies are used in a manner that is fair, and respects their rights and freedoms.

The Board is launching the public phase of its consultation process on the draft Policy to ensure voices from across Toronto are heard, and have a chance to make an impact on the final draft Policy.

This Policy will be a first of its kind in Canadian policing, with no established models or best practices around the world. As a result, the public's participation is crucial to ensure that any approved Policy meaningfully addresses the concerns and needs of all communities.

The Board's AI Policy Consultation webpage, which includes the draft Policy, as well as additional information about the draft Policy and its development process, can be found on the Board's website. Submissions can be made until 5pm on Wednesday, December 15 using the form provided on this page.
---
The Toronto Police Services Board is the civilian body responsible for governing the Toronto Police Service. The Board is responsible for ensuring the provision of adequate and effective police services in the City of Toronto, setting priorities and objectives for the Toronto Police Service, approving the annual police budget and selecting the Chief of Police.
---
Contact: Sandy Murray
sandy.murray@tpsb.ca
416-808-8090